Hey there! This post contains affiliate links to products. We may receive a commission for purchases made through these links. But it never influences our product selection process.
A vehicle without quality brakes is very risky to drive. Nothing is the cost of your safety. While driving, you frequently need brakes to use. Perhaps, Brembo brakes can be one of the good options because of their excellent features. But is it last long compared to its competitor? If yes, then how long do Brembo brakes last?
Brembo brakes are quality brake system that lasts for a long time. Factors such as driving habit, speed, and load affect its lifespan. Generally, you can drive with single pair for 35000 miles with an average routine. If you use Brembo for heavy loads or fast speed, check after 15000 miles or whenever you notice warning signs.
Here I will teach you facts that may help you know when to replace the Brembo brakes to ensure a safe drive. Let's begin.
Are brembo calipers worth it?
Brembo calipers are high-performing brake system that ensures excellent performance. The brakes are notoriously reliable and suitable for multiple car brands and models. They are long-lasting and recommended as the best brakes for racing cars. 
The calipers ensure excellent performance in all environments. It does not matter if you install it in heavy-duty vehicles or for short-load cars; you will find them excellent in performance.
Many car owners consider the Brembo calipers as an unbeatable brand. These are not only better performance than other available brake pads but also excellent OE pads. 
How long do brembo brakes last?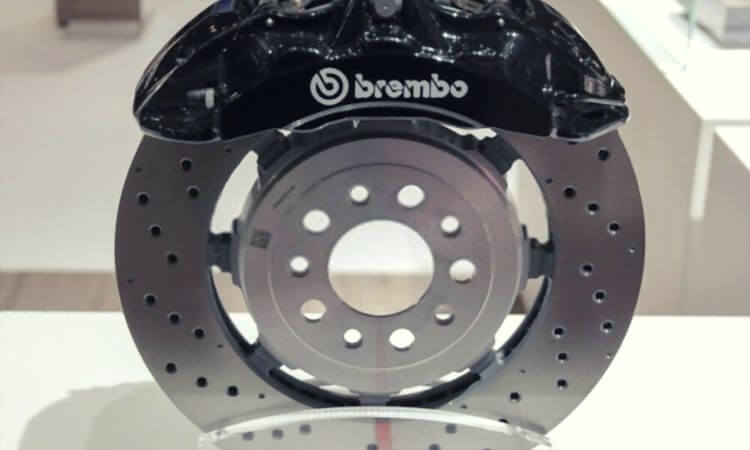 The life of a brake system depends on various factors, such as quality, the habit of applying brakes, the load you carry on your vehicle, and speed. Whenever you use the brakes, your barkes wear a little.
When it comes to the Brembo brake's life, you may need a replacement after 35000 miles with normal driving. If you have heavy pressure such as load or speed etc, you must check the brakes after 20000 miles.
But it is not a rule of thumb; the lifespan of Brembo cars may decrease if you hit experience an accident. You should check for the brakes whenever you feel the vibration or brake performance go down.
Brembo brakes are expensive and equipped with modern features that make them resistant to face challenges. So usually, you can drive thousands of miles for years with a single pair of Brembo brakes.
But it is not a recommended routine for your safety. You should be careful and replace the brake system whenever you see it needs to replace. 
You need proper care and maintenance to make your Brembo brakes last longer. Ensure timely change of transmission fluid and also keep the brake clean. Whenever you service, ensure you have also checked and cleaned the brakes.
With proper care, you can extend your Brembo brake system life up to 10000 miles over than recommended life span. If you do care better and drive with average speed and load, one pair of Brembo brakes may be enough for a decade.
Learn more about Brake Cleaner As Starting Fluid.
How much do brembo brakes cost?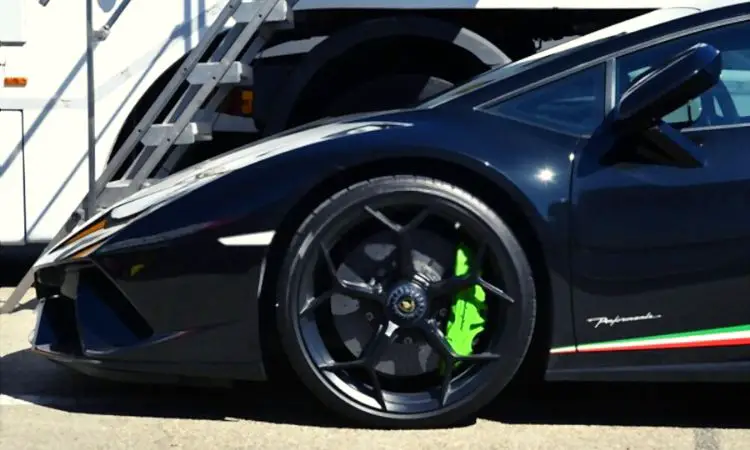 The cost may vary on the pairing choice, but the average cost for Brembo brakes ranges between 160 to 550 dollars. The replacement cost for labor may range between 140 to 170 dollars. 
There are two major brake system parts: the brake pads and the brake rotor. You can find many models of Brembo brand pads and rotors for the brake system. Here I recommend the best brake pad and rotor that will make your experience excellent and will also be a cost-effective decision.
I recommend Brembo P37018 Disc Brake Pad Set for the Brembo brake pads. This brake pad set is compatible with multiple cars, jeeps, and mini-truck models. Its premium steel material makes them the best and most excellent performing pad set.
My recommendation for the Brembo brake rotor is Brembo 09.N246.21 Disc Brake Rotor. You will find it compatible with many car and jeep models. The entire disc is UV coated, which makes it eco-friendly and resistant to corrosion.
How often do brembo brakes need to be replaced?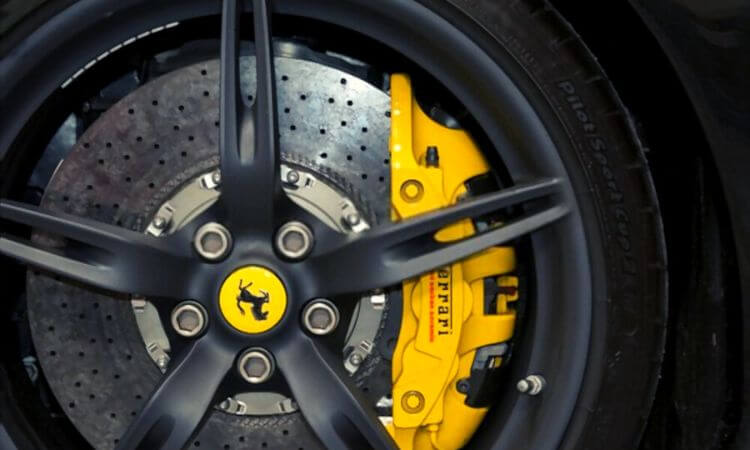 There is no exact answer to that question because of several factors. But an estimated time to replace the Brembo brake pads is 35000 to 40000 miles. But the Brembo brake Rotor may need to replace between 50000-80000 miles.
Time or miles does not matter when you have bad or wear out brake pads or Rotor. It is the right time to check and replace the Brembo brakes whenever you notice the warning signs.
Some of the major signs that may signal you to check and replace the Brembo brakes are:
Warning light switches on; if you see one light, you have to check the system
While applying the brake, you notice anonymous sounds
You experience vibrations when using the brakes
Overheating or slipping of the brakes
The braking band has cracking or circular lines
Check out the fluid level; if your brake quickly consumes the fluid, you must check the brake
How to check brembo brake pads?
Verifying that you are getting genuine Brembo brake pads is a must. You have two ways to check the Brembo brake pads. 
Check the Brembo hologram; it can never be a fake hologram. Check it over the product label. You will also see a QR code; if you have a QR code reader app, you can read the QR to check that you are getting the genuine Brembo.
The other method is to scratch the silver strip on the back of the pad. You will find a 6- digit code to enter on the website. Go to Brembo's official website and enter that six-digit code to verify the original brake pad.
How long do hellcat brakes last?
Hellcat brakes are recommended to replace after 25000 miles. If you are using them with average speed and load, they may last between 300000-70000 miles. But immediately replace the hellcat brakes when notice warning signs because they are also found to fail premature or before 25000 miles.
Frequently Asked Questions (FAQs):
Are Brembo Brakes Expensive to replace?
You may find the Brembo brakes costly when installed. The average cost ranges up to 500 dollars. But when compared to their lifespan, they are very cost-effective. Generally, a 500-dollar Brembo brake system is enough for 10 to 15 years, which is not costly.
Are Brembo Brakes better?
Yes, Brembo brakes are better than many available brake brands in the market. Brembo brakes have versatile features that make them easy to install and last longer. 
Brembo brakes are compatible with many cars, mini trucks, and jeep brands. They are high-performing and the most recommended brakes for speedy cars.
Do Brembo brakes make a difference?
Of course, Brembo brakes make a difference. You will notice the smooth and trouble-free performance when you install the Brembo brakes. It will not only make you easy but also impact good on your vehicle's performance.
Are Brembo brakes as good as the OEM?
Brembo Brakes are excellent performing brake systems in the market. They are not only recommended as the best pad brakes but also as the best OEM pads.
Do Brembo Brakes last longer than the OEM brake Pads?
Yes, Brembo brakes are equipped with such features that make them less dust-producing brake pads. So they last longer than the OEM brake pads. You save money and enjoy the best brakes for a longer time.
Conclusion:
Brakes are an essential part of every vehicle for a safe drive. It protects you from emergencies. Brakes are expensive, but if you choose a quality brand, it will last longer. 
The brands like the Brembo have an average life of up to 30000 miles. You can extend that lifetime by taking better care for 10000 to 15000 miles.