Hey there! This post contains affiliate links to products. We may receive a commission for purchases made through these links. But it never influences our product selection process.
It is frustrating when you are in a hurry but cannot open the driver's side door.  It happens when you have a problem with the driver side door control. People prefer professional services, but you can also fix the problem if you know how to troubleshoot driver side door controls not working?
You can easily fix your driver side door control issue in the following ways.
Firstly, you need to check for the battery, solenoid, electrical wires, rod, connector, and fuse.
Arrange the necessary tools for the replacement of any of these parts that are broken or damaged
Replace them to access driver side door control.
However, driver side control is not working for several reasons that need different solutions. To learn to troubleshoot each cause keep reading this article.
You may also like: Ford sync phone button not responding
Why is the driver side door not working? Top 5 Reasons that matter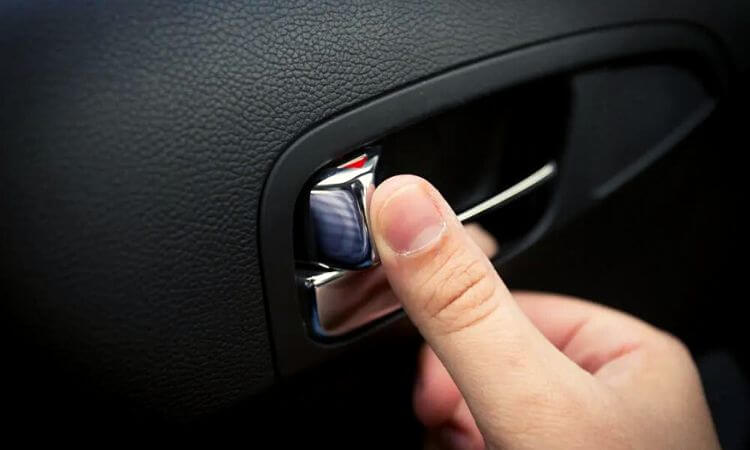 There are several reasons when you experience driver side door lock switch controls not working. Here I have listed for you the top 5 reasons that may need to be checked and fixed to eliminate the problem.
Dead Battery
Faulty Solenoid
Broken Rods or connectors
Electrical issues
Faulty fuse
Problems and Solutions: Driver Side Door Controls not working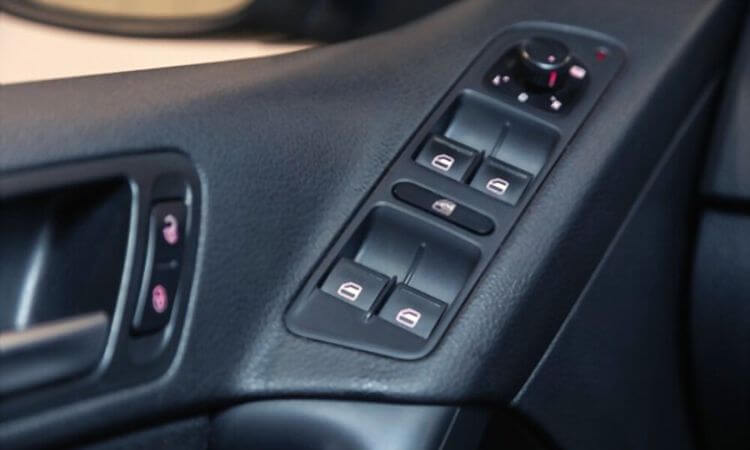 Things you will need:
You need to collect the following things to fix the faulty driver side door controls.
Multimeter
Screwdriver
Tweezers or pliers
Gloves 
I recommend the INNOVA 3320 Auto-Ranging Digital Multimeter, which is excellent for cars. You can easily operate, read and handle. It ensures a hundred percent of accuracy.
You can use any screwdriver, but WATERCARBON 4 sets of plastic buckle screwdrivers are nice for cars. It is safe because of its ergonomic-styled plastic handle and is compatible with almost all car models.
Problem 1: Dead Battery
You may have a dead battery that could not supply proper power to the door lock for functioning. A dead battery can be the major culprit for the driver door lock switch not working.
Solution:
Check the battery with a multimeter when your car is switched off. Its power should be 12v. If the battery is showing low voltage, you have a low battery.
For more checking, plug it in with a charger and wait for ten minutes.
Recheck it; if it still shows low voltage, you will need to replace it with a new one.
Problem 2: Faulty Solenoid
A faulty solenoid switch that controls the driver door locking and unlocking functions may be another key reason for driver-side controls not working. It will disconnect the power supply, which will make locking and unlocking stopped.
Solution:
The solenoid switch is connected to the latches in the car door system. Go to the latches and remove them by unscrewing them.
Now you will get access to the solenoid switch.
Check the solenoid buttons; maybe the driver side buttons are not working.
Take the multimeter and check its wiring; try to listen to the clicking sound to confirm its engagement with the system.
If there is no clicking sound or no voltage in the multimeter, you have a faulty solenoid switch. Check its wiring; if broken or damaged, replace them.
You will need replacement of the solenoid switch with a new one if the problem still exists.
Problem 3: Broken Rod or connectors
Check the Rod or connectors. Plastic rods or connectors can be malfunctioned because of repeatedly opening and closing.
Solution:
Connectors are closer to the solenoid switch; when replacing the solenoid switch, also check the connectors or rod.
These small plastic items can easily be identified, looked at and tried to find the problem.
If they are damaged and need replacement, replace them while replacing the solenoid switch.
Problem 4: Electrical Issues
Electrical wiring problems are the major culprit for the driver side power window switch not working. You will need to check the wiring to properly transfer power to each electrical part.
Solution:
Each electrical component has its logic board and wire that runs to the power source. Wires can be easily traced from the battery.
Thoroughly check each of the wires; it should not break from either side.
If broken, arrange for its repair or replacement. Then check the logic board for the electric component; it should be in good condition; if it is broken, replace it to get rid of the problem.
Note: You can also do a detailed checking by checking the amount of voltage with the multimeter. If wires or logic boards are in better condition, but the voltage is too low, you may have a problem with the wires.
Problem 5: Faulty Fuse
A blown fuse will make your driver side door handle not working.  It needs to be fixed to get access to driver door side functions.
Solution:
Check the car owner's manual to locate the fuse box. In most cars, it is located behind a plastic panel near the driver side footwell. To open this box, you usually do not require tools. Just open the clips to access its system.
After removing the fuse box lid, you will see the diagram showing you the proper structure of the different fuses.
Check the one that corresponds to the door locks.  Take the pliers or tweezers and pull the fuse.
Check it from the center to ensure its connection. If it is loose, tighten it; if it is blown, you will need to replace it with a new one. A blown fuse has a large gap that can easily identify with the naked eyes.
While replacing, you must ensure you are replacing with the same amperage fuse.
Any More Questions?
How to fix GMC Acadia driver door controls not working?
Check for the windows relay, door panel, fuse, and key fob. If you find any damage, replace them to get rid of the problem.
How much are BMW driver door controls not working?
You can solve the problem if it is minor. But if you need replacement or professional services for BMW driver door control, you may need 150 to 200 dollars to get it fixed.
What is the major culprit when the driver side door lock does not work with the remote?
Reasons may vary, but the most common reasons are faulty key fob and blown fuse when driver side door control is not working with the remote.
What is the major culprit when the Honda driver side window switch is not working?
For the Honda driver side window switch faulty power window switch is the most common reason. Mostly, you will need only to clean it to get it functioning. But if it is damaged, replacement is better than repair.
Closing Thoughts
Proper functioning of the driver side door is essential for an easy and safe driving experience. You need quick troubleshooting and fixation when driver side door controls are not working. 
No need to take professional services because most of the time, you can fix the issues. If you have no confidence, call a professional guy to fix the problem correctly.